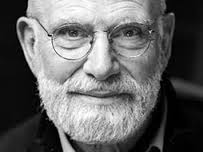 In his opinion piece in the New York Times, Oliver Sacks, a professor of neurology at the New York University School of Medicine, announced to the world that he is dying of terminal cancer and shared with us how he spending the last of his days. I was impressed by how he is able to grasp the deep power of strategic detachment and be so intentionally in the moment.
Here is an excerpt:
"I feel intensely alive, and I want and hope in the time that remains to deepen my friendships, to say farewell to those I love, to write more, to travel if I have the strength, to achieve new levels of understanding and insight.
This will involve audacity, clarity and plain speaking; trying to straighten my accounts with the world. But there will be time, too, for some fun (and even some silliness, as well).
I feel a sudden clear focus and perspective. There is no time for anything inessential. I must focus on myself, my work and my friends. I shall no longer look at "NewsHour" every night. I shall no longer pay any attention to politics or arguments about global warming.
This is not indifference but detachment — I still care deeply about the Middle East, about global warming, about growing inequality, but these are no longer my business; they belong to the future. I rejoice when I meet gifted young people — even the one who biopsied and diagnosed my metastases. I feel the future is in good hands."