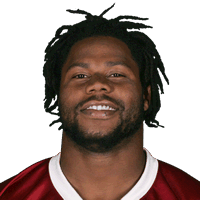 When I coach around careers, my clients are, understandably, anxious to move on to the next bright, shiny thing. However, as an entrepreneur who has founded three businesses, I know that it takes any where from two to five years to build a business. And even if you are being head hunted for a new position, you still want to remain fully engaged in your current role so you don't burn a bridge or jeopardize the recommendation from a current colleague or boss that gets you the next great opportunity.
Landon Cohen knows this. He's a entrepreneur running a valet business in South Carolina. He's also a NFL football player. He's a great example of my favorite saying:
"It's not either, or….it's and."
Here's an excerpt illustrating this from an article about Cohen in Yahoo Sports:
"Yes, sometimes Landon Cohen parks cars. And sometimes he plays in the NFL.
Cohen, amazingly, did both this month. And now he's one win from parallel parking a Super Bowl ring between his knuckles.
As most fantasies go, Cohen's January has been the definition of awesome. Four weeks ago, he and two lifelong friends were running their valet service in Spartanburg, S.C. One workout and a few phone calls later, the journeyman defensive tackle landed with the Seattle Seahawks, despite not having been on an NFL roster the entire regular season."
Many times we are living under the illusion that we must choose between this or that. More often than not we can do both and that doing both, to the best of our ability, is the wisest choice we can make.