About Laura
Laura Scott-Partnering with Your Potential!
Laura Scott founded 180 Coaching with the desire to change the world–one person, one leader, at a time.
Through her extensive experience as a coach and leadership trainer, Laura noted that her most successful client outcomes came when she partnered with a client, or a team, to imagine their highest potential, or the ultimate gifts of success. Rather than focusing exclusively on behaviors, Laura focuses on the underlying beliefs, or thinking, that drive the behaviors and actions and works from that core, helping the client identify and address any blocks to achievement, and creating a customized ecosystem for growth, resiliency, self awareness and self mastery, using success metrics that are aligned with the client's passions, values, and aspirations.
Laura recognized early in her life that her values served as motivators, that she learned by doing, and she needed a good challenge to stay engaged. This knowledge and awareness gave her the confidence to launch the first of two fashion sales agency at twenty two years old. Six years later, she changed careers and became a publishing entrepreneur, journalist, and editor. Her core values of achievement and continuous learning led her into the coaching and training field with an emphasis in the soft skills around leadership and communication, informed by her research interests which include neuroscience, cognitive empathy, positive psychology, and the growth mindset.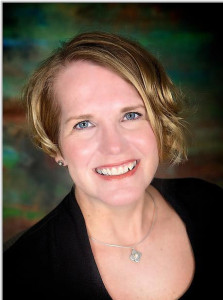 Laura is a PCC, Certified Professional Coach (CPC), Conversational Intelligence® Coach, an Energy Leadership™ Master Practitioner (ELI-MP),  a DISC and Certified Professional Driving Forces Analyst. Laura is certified by the Mediation Training Institute in Resolving Workplace Conflict  and has been granted the Professional Certified Coach (PCC) credential by The International Coach Federation (ICF), an association of coaches around the world committed to the highest standards, ethics, and best practices in coaching.
Laura is currently serving as Past President and Advisory Council member of the International Coaching Federation Central Florida Charter Chapter.
As a coach I don't have an agenda. I want what you want, for you.
Click for the complete audio of Laura interviewed on the Design Your Life show.
Following her core values, passions, and expertise Laura enjoys a diverse and fulfilling coaching practice working with clients and teams in all fields who are actively engaged in a process of professional or personal development, or are in positions of leadership and want to be more intentional around how they lead and engage. Laura helps her clients embrace success, change, and challenge and meet their goals through awareness, the power of choice, values-based decision-making, conflict resiliency, intentional leadership, and empowering and engaging language.
180 Coaching offerings include one-on-one coaching, group coaching or retreats, and/or workshops and webinars using a wide variety of targeted tools and processes, including the Conflict Dynamics Profile™, Conversational Intelligence®, Mind PT, TTI DISC/Motivators/Competencies assessments and the Energy Leadership™ Index assessment and programs. Contact Laura to schedule a discovery call to discuss how she can tailor the appropriate coaching or training for yourself, your team, or your organization.
Laura has been a featured guest on NBC's Today Show, CNN, Al Jazeera English, and on BBC, PBS, NPR, CTV and other radio shows, and has been quoted in TIME, More, Marie Claire, Details Magazine, Meredith Magazine, New York Post, FoxBusiness.com, and more. Laura balances a challenging work life with a multitude of creative endeavors and hobbies which include wine education, writing, golf, and travel.
Laura regularly speaks at conferences and special events. Here's a summary of the talk titled Master the Moment which Laura presented at the International Coach Federation Global Conference in Rio De Janeiro.

Where's Laura!?
Here's a listing of events where Laura is speaking or coaching:
November 21 Special Guest on That Business Show on Leadership Presence
January 25, 2017  Speaker on Building Trusting Relationships at the Legal Marketing Association, Tampa FL
Feb 1-10, 2017  Speaker at the Global Being Our Best Summit
April 1, 2017 Pause Power Workshop, Facilitator, River Strand Golf and Country Club, Bradenton, FL
February 23, 2018  Presenting the Language of Leadership Women's Leadership Network, Tampa FL
February 22 , 2018  Presenting "Creating a Win/Win Exit Strategy" at National Association of Women Business Owners, Tampa FL
Email us | Like us on Facebook | Follow us on Twitter